Single website in mobile mode - temporarily
Are you struggling to get websites to look how you want them on your phone? Take control of Safari with a few simple steps and transform those sites into an easy-to-read mobile version!
First, tap the ᴀA icon in the left corner of your address bar.
On the menu that pops up, select Request Mobile Website – this will trigger Safari to switch over immediately, so every page within that tab appears in its optimized form.
Enjoy hassle-free navigation knowing all pages are displayed perfectly for whatever device they're intended for!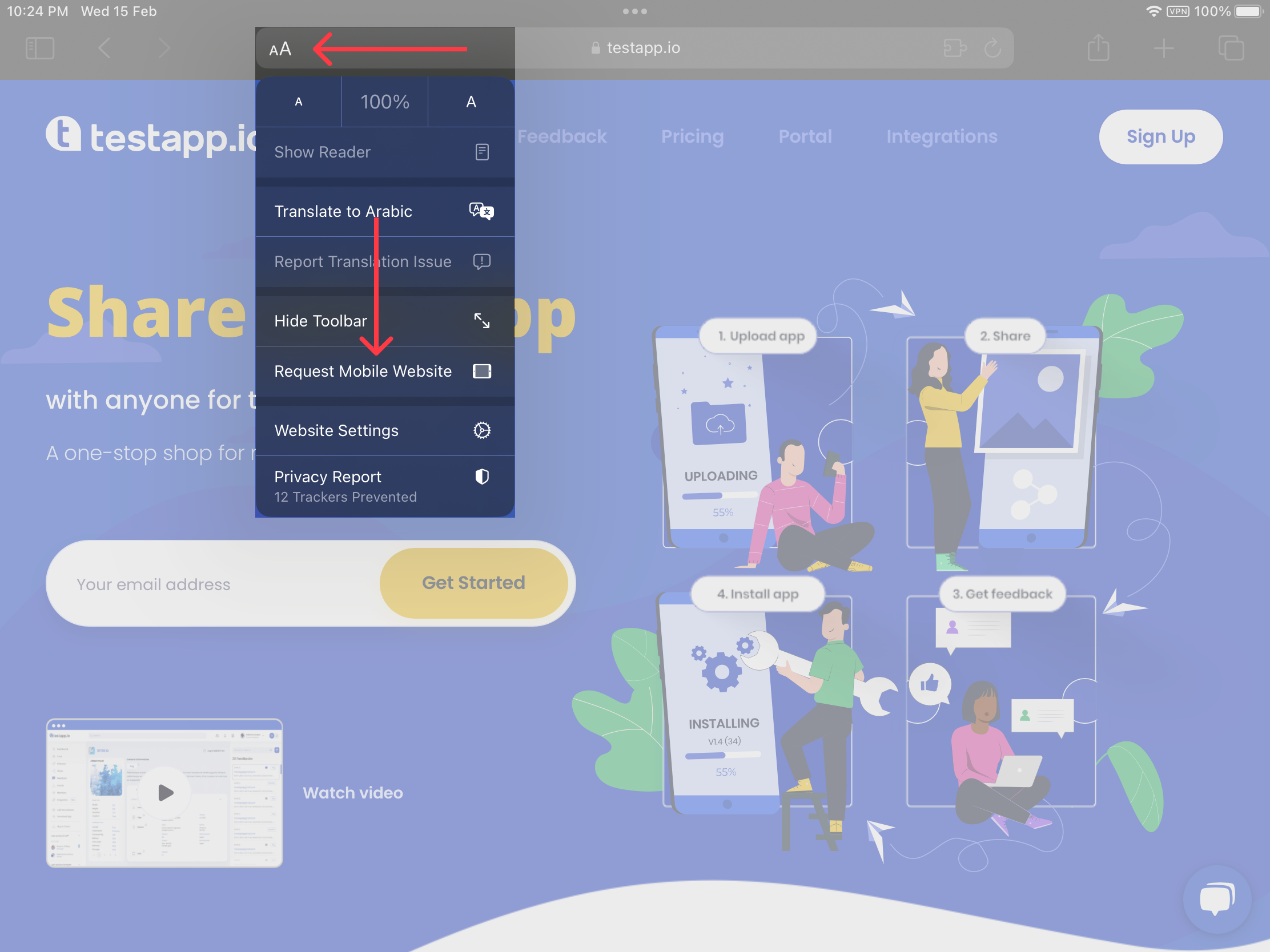 All websites in mobile mode
Ready to enjoy a smooth and improved mobile browsing experience on your iPad? Configuring Safari can help get you there!
From the Settings app, scroll down until you reach the "Settings for Websites" section.
Once there, select "Request Desktop Website" You'll be well on your way to supercharged surfing tailored just for touchscreens!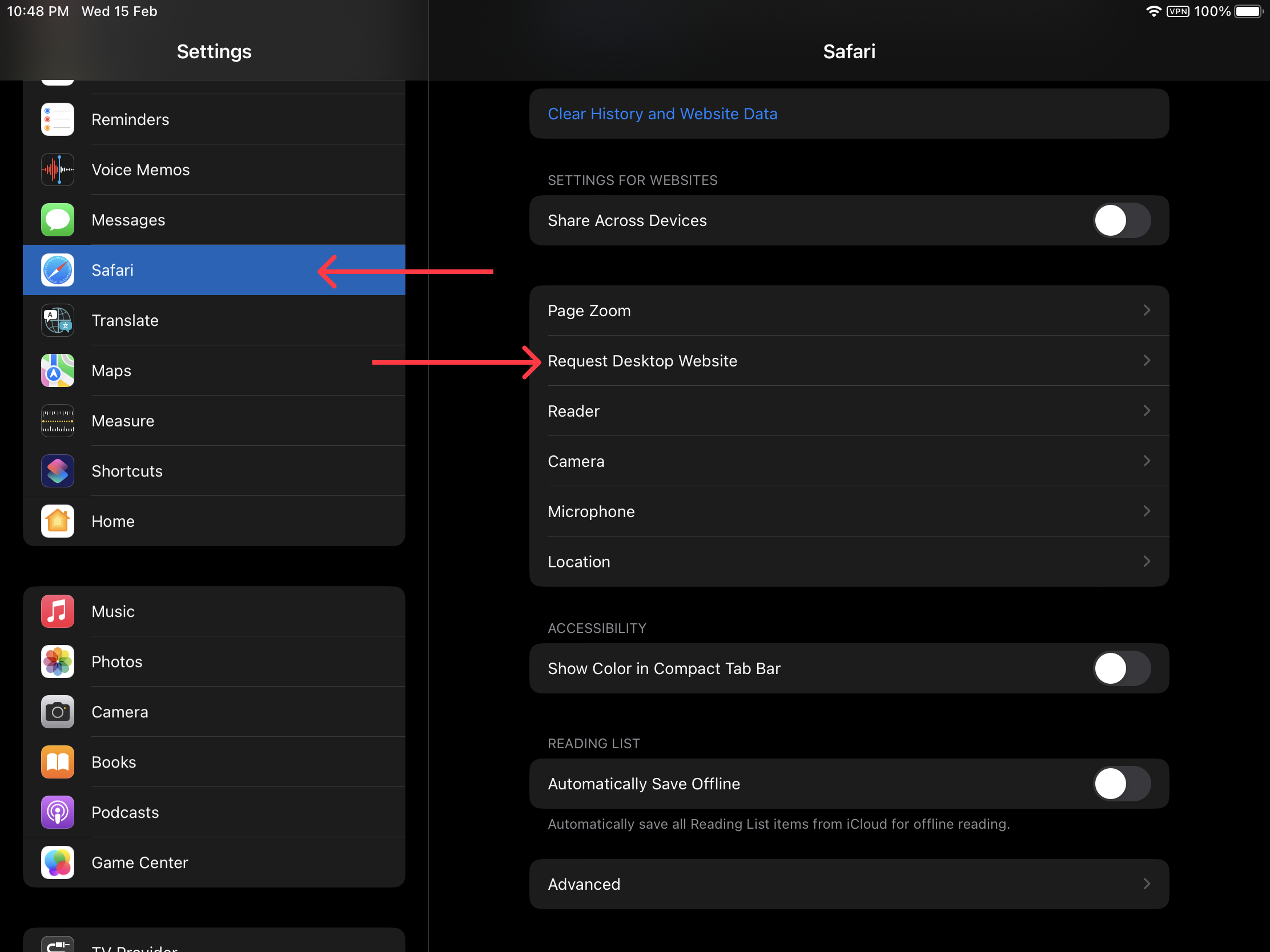 To make Safari load all sites in mobile mode, you must switch off the toggle next to "All Websites" on the Request Desktop Website screen.
Doing so will prompt your browser to arrange content accordingly and optimize your browsing experience!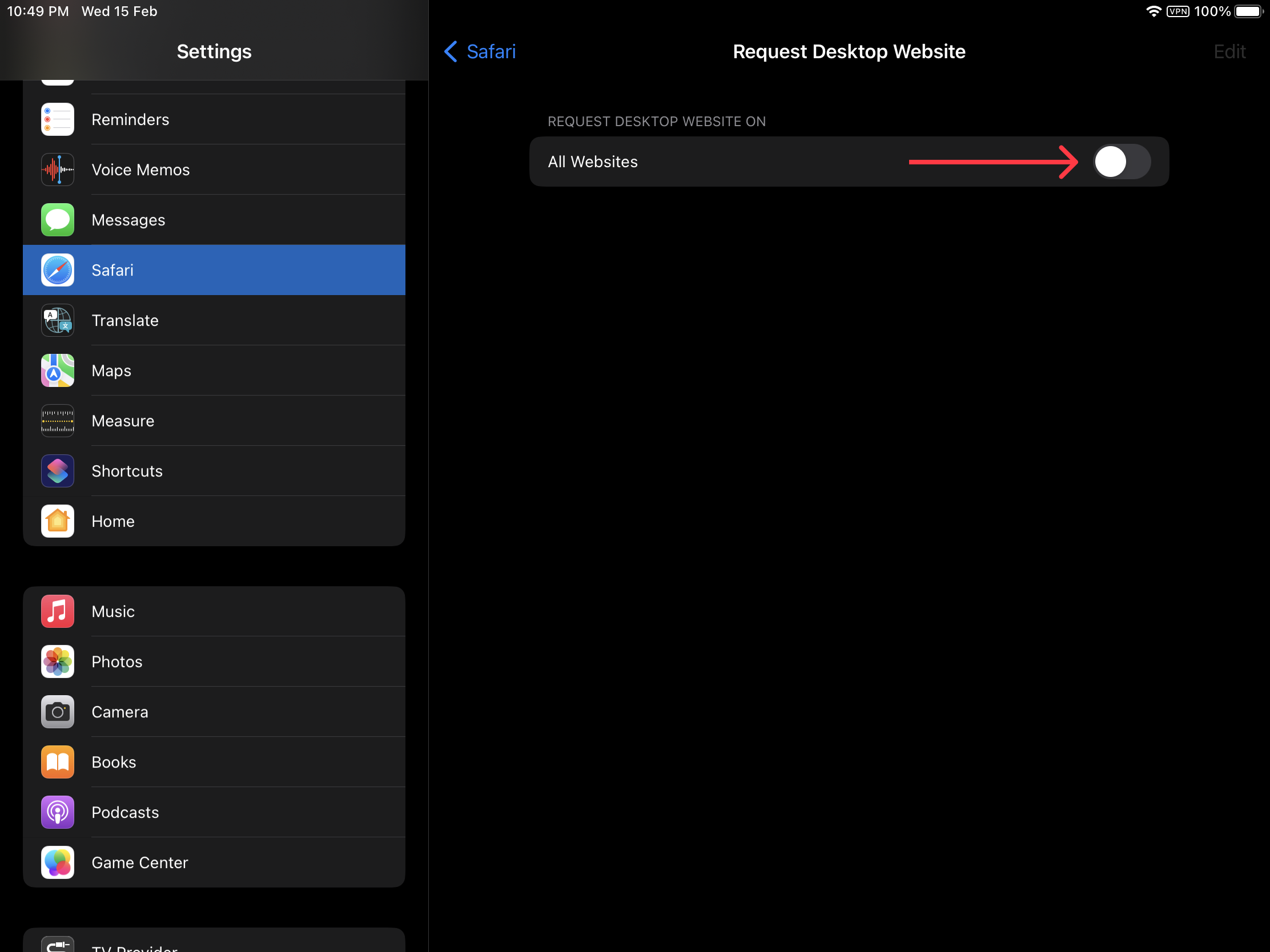 Note: Want to make sure Safari always opens websites in desktop mode? There's a simple trick for this. First, go into your Settings > Safari and turn on the Request Desktop Website switch next to "All Websites."
If you have manually configured specific sites to open up in mobile view - don't worry!
You'll see them listed separately under Other Websites within the same setting page.
Just turn off that respective switch so that from now all of your sites will appear based on their desktop version instead of getting automatically adjusted by mobile settings.
Mobile mode
Web browsing on your iPad just got easier. Thanks to Safari's new iPadOS update, websites now open in desktop mode by default – so you can use a keyboard and mouse with more complicated sites for optimal navigation. And if the site is still giving you trouble? Just switch it into the mobile mode with a few simple taps!